First Congregational Church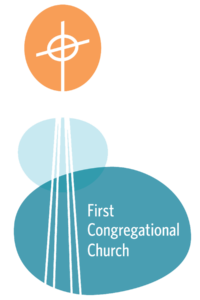 Our Mission
We welcome people to faith in Jesus Christ to:
Discover God
The foundation of all that we are and do as Christians is the presence and power of God. We treasure that God has created each of us as unique persons, and we celebrate how we repeatedly discover unity through Jesus Christ. We discover God in worship, in fellowship, and in the stories and teachings of the Bible, through which God continues to speak. The love of this "discoverable" God inspires and motivates us to live life fully.
Equip One Another For Life
God meets our spiritual needs, and in turn God expects us to help one another navigate the waters of life. We do that with worship services that reveal a God who cares about us daily, reminding us that God is as fresh as this morning's sunrise. We do this by teaching our children the ABCs of faith in Sunday School and youth group, and by celebrating the various stages in our Christian growth, from infancy through adulthood. We encourage spiritual growth and support thru interest-related small groups like Women's Fellowship, Men's Ministry, Christian Education classes, as well as vocal and handbell choirs. These opportunities support friendships and encourage us to grow together in spiritual fellowship.
Reach Inward & Outward to Serve
We strive for balance. Scripture reveals that God's love for us comes purely as a gift. It isn't something we earn. As a result of experiencing that gracious, redeeming, healing love, we accept the privilege and responsibility to reach out to others in Christ's name. To reach "inward" is to take care of our own within the church. We do that through the clergy, our Called to Care ministry, our Parish Nurse, and countless caring people.
To reach "outward" is to care for those who may never come through the doors of our church building. We are growing in our understanding of reaching out to our local community and God's wider world.