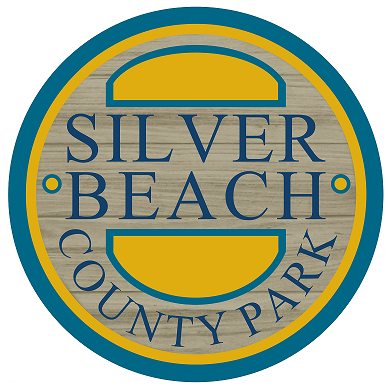 GENERAL SILVER BEACH QUESTIONS:
November - May: (269) 983-7111 Ext. 8435
June - October: (269) 982-0533
FOR RESERVATIONS: (269) 983-7111 Ext. 8435
Located in St. Joseph at the mouth of the St. Joseph River, Silver Beach County Park features a clean, wide beach on Lake Michigan and public access to the South Pier. It is a favorite destination for a variety of beach and river front activities, ranging from swimming and beach volleyball to sunset strolls. Children's playground structures, barrier-free walkways, and the Shadowland Pavilion and Dunes Pavilion (which can be reserved for family gatherings and other special events) add to the many recreational opportunities available. Silver Beach is also host to many special events throughout the summer season.

Pets allowed on the sidewalk and pier with a 6' leash.

PARK HOURS:
The Park is open from Dawn to Dusk, daily. Vehicles must leave the parking lot upon closing. Over-night parking is not allowed. The Park is open year-around. The restroom buildings are open for use from early May through October. There is a portable toilet located in the north parking lot during the cold season.
FEES:
From May through September:
* Please note: Silver Beach County Park is a County Park. The Michigan State Park Recreation Passport and St. Joe City Park Pass do NOT pertain to this County Park.
For updated information, please check out our website and Facebook page.