The Whitcomb Senior Living Tower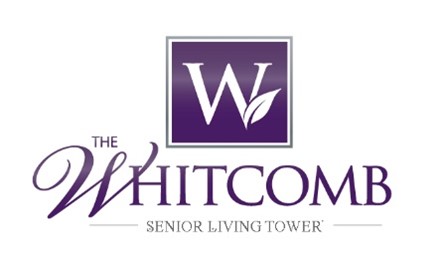 As a distinguished and historic staple of the St. Joseph community, The Whitcomb Senior Living Tower brings new light to the senior lifestyle with our remarkable downtown destination. This isn't just a place to live, this is an all-around experience unlike any other on the edge of Lake Michigan. From our diverse senior care packages – including Independent Living, Assisted Living, and Memory Care – to our very own on-site wedding and event venue, this is a place that will exceed your expectations.
Our premier downtown location puts you right in the middle of it all. Within a few nearby blocks, you'll find delicious restaurants, plenty of hotels for traveling loved ones, boutique storefronts, and upscale shopping destinations. You're mere steps from the start of the St. Joseph River and the southeast edge of Lake Michigan.
What makes The Whitcomb Senior Living Tower so special is not only the people who live and work here but the community's deep-rooted history. This St. Joseph establishment has been an icon in the city for years – so much so that it's now included in the National Register of Historic Places. Blending the past with the present, this gem in the community is the perfect senior living home for some, the perfect wedding event space for others, and for everyone else in between, a spectacular landmark to appreciate in the heart of downtown.
Schedule a tour with us to learn more about our senior living community: https://calendly.com/thewhitcomb/communitytour
Learn More: https://linktr.ee/whitcombretirement